May 15, 2015 5:18 pm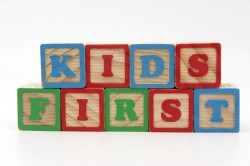 Family and domestic  law allows for a parent to change your childs name in Oklahoma at the conclusion of three types of cases.  First, a spouse in a divorce may revert back to their previous surname.  Second, children subject to a paternity action may have their surname changed to that of the father's.  Third, adopted children may have their complete and full name changed.
Other than those three examples, if an individual wishes to have their name changed, they must petition the court.  For an adult to change theirs, they must have resided in the State of Oklahoma for at least 30 days. Further, they must not be registered as a sex offender pursuant to the Oklahoma Sex Offenders Registration Act. Lastly, they swear that the name change isn't for any fraudulent purpose, or to delay or hinder creditors.
Child's Name Change:
For a child to receive a name change, the parent must file for them.  Again the requirements are that they have lived in the State of Oklahoma for at least 30 days. Also, the name change is not sought for any fraudulent, illegal, or hindering purposes.  In addition, if there's another biological parent, the parent requesting a name change must show the court that the other parent has failed to pay child support. You must also show that the biological hasn't visited the child in 12 out of the last 14 months.
When you try to change your childs name in Tulsa,  it is important to remember that a change of name does not have the same legal affect as an adoption.  For instance, if the child and parent desired to change your childs name to that of a step-father, the child would have no inheritance rights from the father and likewise, if the step-father and mother got a divorce, the step-father would have no rights to custody or visitation.
Contact  a Family Attorney to Change Your Childs Name in Tulsa Divorce:
If you have any question regarding how to change your childs name call us today. Our Divorce and Family law attorneys have helped parents and families just like yours. Call for an appointment or get a free over the phone consultation.