April 28, 2015 5:46 pm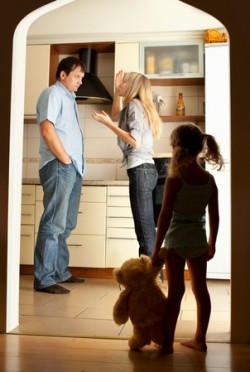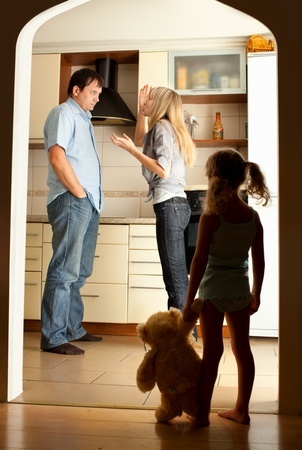 Oklahoma has become home to the biggest U.S. divorce settlement, and the battle is not over.  In November, an Oklahoma Family Law Court ordered Harold Hamm, an Oklahoma oil magnate, pay his ex-wife roughly $1 billion in a divorce settlement. This followed the dissolution of their 26 year marriage.  Hamm is the founder of oil drilling company Continental Resources. His ex-wife Sue Ann Arnall is an Oklahoma attorney.
Hamm provided Arnall with a check for a whopping $975 million, representing the balance owed to Arnall.  She accepted and cashed the enormous check but states that the case is not over.  Arnall is appealing the Court's ruling, believing the $1 billion settlement is less than she is entitled.  Hamm's attorneys called the settlement fair and equitable.  Arnall's attorneys counter that the $1 billion represents less than six percent of the couple's total accumulated wealth.  Hamm's estate estimates at a value over $18 billion.
Hamm has filed a motion with the Oklahoma Supreme Court seeking to have Arnall's appeal dismissed. His grounds for his motion is that she already accepted the settlement and benefited from the court's earlier ruling.  Hamm's attorneys state that under the law, acceptance of benefits nullifies the right to appeal.
The notorious Hamm divorce has been proceeding since 2012 and the $1 billion settlement ruling represents one of the largest divorce settlements in the U.S.  Last month, Hamm vowed to appeal the ruling after a drastic fall in oil prices caused him to lose billions.  For now, it appears the contested Hamm divorce will continue to be harshly litigated.  For more information call our Tulsa high conflict divorce attorneys today.
The High Stakes of High Asset Divorces in Oklahoma:
High asset divorces in Tulsa Oklahoma often involve complex issues.  Couples with high income will often have significant assets, making property division complex.  Property acquired prior to marriage, gifts, and inheritances is separate property.  All property acquired during marriage is generally marital property.  Courts are left to determine a fair and equitable manner to divide the sometimes large amounts of marital property.  With so much at stake, high asset divorces often become tumultuous and highly contested.  Lawyers on both sides vigorously fight for their client to receive a larger share of the estate.
Many high asset divorces will involve a prenuptial or postnuptial agreement.  These agreements will often have an impact on how the property and other assets will be divided.  Prenuptial agreements will help each party to protect their assets and protect the parties from assuming one another's debts.
We also have information on prenuptial agreements you may find interesting.
Couples divorcing with significant assets at stake will often wish to employ a valuation expert.  This objective professional will make an accurate assessment of the couple's financial holdings.  For clients with businesses at issue or other complex holdings, such as pre-IPO stocks, a divorce financial expert with investment management experience may be necessary.
Lifestyle becomes a term of importance in a high asset divorce.  Therefore, the court will consider the cost of maintaining the parties' current lifestyle.  Lifestyle analysis is of particular importance when one party is a high earner and the other is not.  Anyone considering divorce who has assets at stake must consult with an experienced divorce attorney who will protect their legal rights to the fullest extent.
Experienced Tulsa High Conflict Divorce Attorneys:
No matter the size of your divorce, our high conflict Divorce Attorneys can help.  Our skilled attorneys understand the delicate nature of any divorce.  We'll assist individuals contemplating divorce in achieving the best legal outcome.  For compassionate, experienced, and dedicated representation, call the attorneys at Tulsa Divorce Attorneys and Associates today at 539-302-0303 to schedule your free consultation.