March 9, 2015 6:20 pm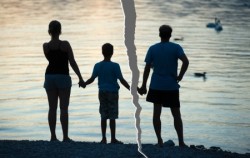 There are several ways that adoption proceedings in Oklahoma can initiate.  The most common we see are when a step-parent wants to adopt a child.  Step-parent adoptions in Oklahoma are procedurally complicated.  An individual wishing to do this kind of adoption should consult with one of our step-parent adoption attorneys Tulsa. This will give you a better understanding of the requirements needed to ensure success.
The Process of Step-Parent Adoptions in Oklahoma:
The first step is to establish who is going to adopt from who. Next complete a statement of full disclosure with the attorney that establishes the requirements of both the prospective adoptive parent and the attorney you choose. Finally, establish if the parental rights of the biological need termination. The adopting party will need to concurrently file pleadings establishing whether the parent consents to termination of their parental rights. If they do not consent you'll have to terminate the rights before you can move forward.
A consent to termination must be on the record in front of a judge with the parent giving up their rights. There must be a showing they are fully competent and understand what they are doing.  If the termination is for cause, the prospective parents must demonstrate  that the case should go forward. This is done two separate hearings.  One to establish that consent is unecessary. This happens by showing by that the biological parent is not visiting or paying child support. The required period of time for this is 12 months. The second hearing is to establish that the termination of the parental rights and subsequent adoption are in the best interest of the child.
You may be interested in changing your childs name after adoption, here's how.
Timeline of Adoption:
Oklahoma Adoption proceedings can also be fairly lengthy, with some adoptions taking over a year to finalize.  This delay between filing for and the approval of adoption is because the court requires that the prospective adoptive parents undergo highly detailed background checks.  The final approval may be further delayed because the court can require a pre-placement home study, a 6 month temporary order or interlocutory decree for adoption and a final post-placement home study; to see if in fact that the adoption is in the child's best interest.
Contact Our Step-Parent Adoption Attorneys Tulsa:
If you are a step-parent, with an interest in adopting your child call for your free consultation. Our Step-parent adoption attorneys Tulsa care about you and can help. We've helped our clients accomplish adoptions for over a decade.