May 28, 2015 5:44 pm
Unlike child support, Oklahoma law doesn't provide a set calculation to establish alimony and Tulsa divorce and separation matters.  Instead, Oklahoma law precedents provide guidelines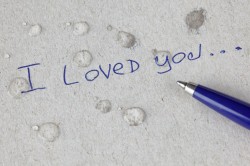 the judges consider in awarding alimony.  Without actually being involved in your case and knowing all the financial information, we can only estimate alimony. However, we can discuss those factors and guidelines which the judge will consider in his decision.
Existence of a Demonstrated Need in Alimony and Tulsa Divorce:
The party seeking alimony or spousal support must demonstrate to the court their need for such support.  This is established by providing a financial declaration. The financial declaration shows their income and demonstrates their monthly expenses. This includes expenses like food, clothing, rent, utilities, etc.
Even if they demonstrate their need, they also have to prove to the court that their spouse has the ability to pay, again by looking at a financial declaration which shows income less expenses.  The judge will also take into consideration property and debt allocation and child support obligations.
You may enjoy this related Article Oklahoma alimony information.
Other Considerations:
The Judge in an alimony and Tulsa divorce consider the amount of time of the parties marriage. Moreover, the education, ability of the spouse seeking alimony to find a better paying job are important. Additionally, the history of employment, potential for a decrease or increase of income, the behavior of the either party during the course of the divorce proceeding. Other considerations include, the parties' station in life, ages and earning capacity of the parties as well as their physical condition and financial means. Finally, the accustomed style of living and time needed to make the post-divorce transition for self-support.
For more information and for a free consultation with an alimony and Tulsa divorce attorney call us today at 539-302-0303. We've helped Oklahoman's resolve family law problems for over a decade and can help you.