Filing for divorce is one of those times in your life when how you do it and what attorney you hire to represent you has real and lasting impact on your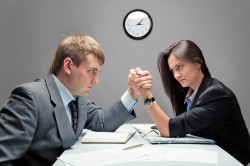 future. One reason is that going through a divorce is filled with emotion. This emotion can sometimes taint your judgment causing you to act in a way that you might not otherwise. Our Tulsa Divorce attorneys have represented Family Law clients on all sides of a divorce. Whether you are considering filing the divorce, or if your spouse has filed first and has served you, we can help
Its Time For a Divorce so Now What:
For years you spent time with your significant other never truly anticipating the relationship would end. Together, the two of you built a relationship of trust and mutual respect. Moreover, you may have had children and those same children now find themselves unsure of their parent's relationship to each other and in many cases torn between the two of you. If a Divorce or Child custody case is in your future hiring the right Tulsa Divorce attorneys is the most important thing you do.
Hiring Tulsa Divorce Attorneys:
Our Oklahoma Family law attorneys practice primarily Family law. By hiring an attorney that mainly practices family law you get an attorney that is
well versed on the newest court decisions and is familiar with the nuances of the particular judge that will be hearing your family case.
Our Tulsa law firm practices in all areas of family law. We handle cases ranging from simple uncontested divorce to those complex cases involving disputed child custody and division of marital property. We also handle adoptions, guardianship's, protective orders and emergency custody cases.
Read this family law article; Divorce stops parents taking kids out of-state
Divorce Attorney Profile:
Zach Waxman Esq.
University of Tulsa Law School
5319 South Lewis Ave., Ste. 125
Tulsa, Oklahoma 74105
539-302-0303